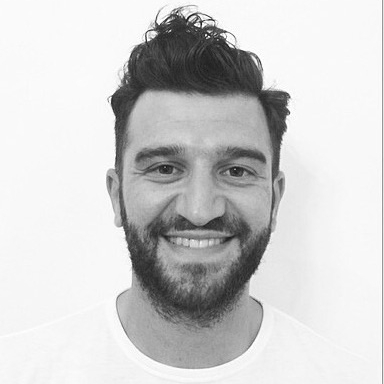 Adrian Montagnese
Piano
0421 785 416
Having studied Classical Piano (8th Grade) and Theory (5th Grade) (AMEB) throughout his formative years, Adrian has continued on through his musical journey through styles such as: Jazz, Pop, Funk, Soul, RnB and Rock, to name a few, through TAFE study (AdvDip of Music) & tertiary study at Monash University (BMus) under the tutelage of some of Australia's finest Pianists: Steve Sedergreen, Tony Gould, Marc Hannaford and Sam Keevers (all important figures in the Australian improvised music scene).
Adrian has gained extensive experience as an in demand performer playing regularly around Melbourne at venues such as The Forum Theatre, The Enmore Theatre, Max Watt's, Federation Square, The Waiting Room (Crown), Sky Bar (Crown), Melbourne Recital Centre, Bennetts Lane Jazz Club, Paris Cat Jazz Club, RnBabe (Guy Sebastian Band), Golden Monkey Bar, Howler, 303 Bar and The Night cat, as well as various corporate functions (Australian Grand Prix, Australian Open Tennis, TV Broadcasts) and weddings across Australia, to name a few.
Adrian has toured and travelled overseas, attending master classes, recording and performing extensively both internationally and around Melbourne with various original groups including NLUKE KAIIT and Mayfield across all major venues. These bands have seen Adrian perform at leading music festivals such as: Strawberry Fields, Golden Plains, Jungle Love, Big Sound, Laneway, White night and The End of the Line. Adrian was also invited to perform at the prestigious Melbourne International Jazz Festival in 2011 as part of the Jazz Futures concert series with International post rock/jazz artist Jim Black and in 2012 as part of the "Metlink Muso's" performing in the main train stations in Melbourne. Adrian's playing and accompanying style reflects his diverse musical upbringing, collaborating and creating music that reaches all cultures with no boundaries.
In addition, Adrian's 12yrs of teaching experience is a reflection on what the music industry offers today. Adrian strives to tailor individual lessons to suit each individual student. Adrian's philosophy is to provide a sense of enjoyment through practical learning, self-awareness, self-confidence and musical expression. As a music teacher, what Adrian teaches goes beyond musical concepts, notes and skills. Adrian aspires to provide the best skill-sets adaptable, not only to learning an instrument, but also to key aspects of life development.
Furthermore, Adrian continues to develop ways in which his pupils receive the most creative, holistic and modern approach to piano in the 21 st century, using current pedagogy methods and being a part of International Piano Teaching Inner Circle membership groups where discussions take place regularly on the progression of music teaching for today and the future. He has also maintained distinction averages for examinations among all his students as well as accompanying them for university entrance exams, VCE exams and AMEB exams. Adrian continues to use mentors to further his skills as an educator as well as remaining current in the music industry as a performer, continuing to receive piano lessons from teachers internationally.
In conclusion, there is an undeniably special relationship between a teacher, a student, and the art of music. Adrian's music teaching provides a self-awareness, self-expression and confidence that a student will carry with them for life. Lessons that hold well beyond the music sheets. Here, you will find that the art of teaching is as important as the art of music for Adrian Montagnese.
For more info head over to Adrian Montagnese's website & social pages: