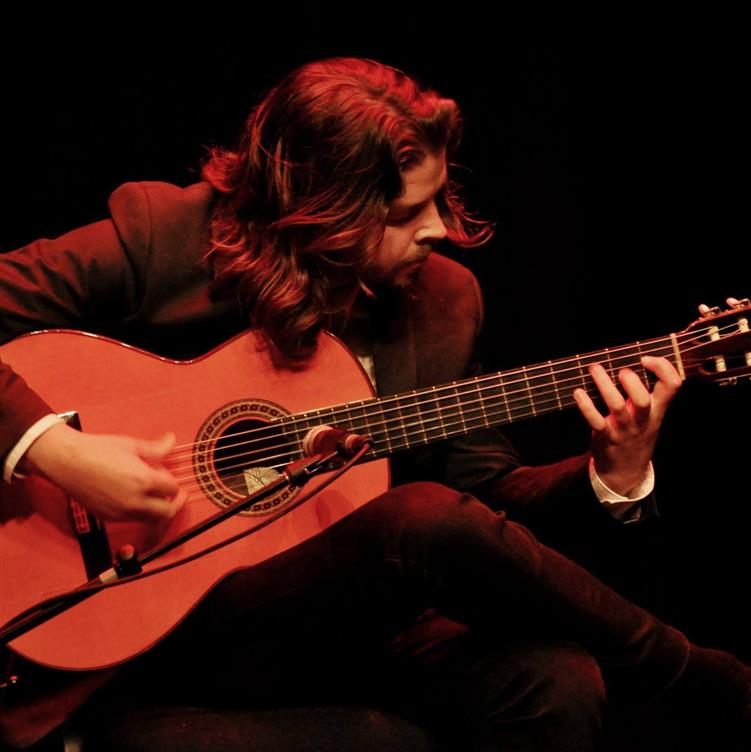 Nathan Slater
Guitar
0417 510 231

Melbourne based guitarist and composer Nathan Slater has become a unique and powerful voice in the local scene and is emerging as one of the most exciting and original musical voices in the country. His virtuosic guitar playing draws upon the traditions of Jazz, Flamenco, Tango, and Brazilian music while maintaining a sound that is unmistakably his own.

Nathan has been a sideman and led his own ensemble since moving to Melbourne in 2004. He is regularly featured at Melbourne Jazz clubs such as Bennetts Lane and Paris Cat and has performed, recorded, toured nationally and internationally with renowned Australian Flamenco Company "Arte Kanela", Christopher Hales "Sylvan Coda", Gian Slater Trio, and Australian Tango Champions Fabio Robles and Ana Andre.

Nathan has also had performances at some of Australia's most prestigious festivals and stages, including the Melbourne International Jazz Festival, Adelaide International Guitar Festival, Stonnington Jazz Festival, Freedman Fellowship (Sydney Opera House) and the Australian Multicultural Arts festival.

Nathan's playing and compositional approach reflects his diverse musical upbringing, creating music that is rich, elegant and deeply moving. He is in the process of recording his highly anticipated debut EP, which will be released later this year. Nathan Slater is one of the most versatile Guitar Teachers and Performers in Melbourne. A graduate of the Victorian College of the Arts, he has over 10 years experience teaching at various high schools, privately and sessional teaching at the VCA.